The Chartered Institute of Taxation of Nigeria CITN Subscription Waiver Claim for Above 65-Years old Members. The institute has declared waived subscription for any members of CITN above 65 years old.
Criteria to qualify for the Council Policy on Waiver of Subscription Payment
Be 65 Years and Above 2.
Have paid subscription for 10 consecutive years or more.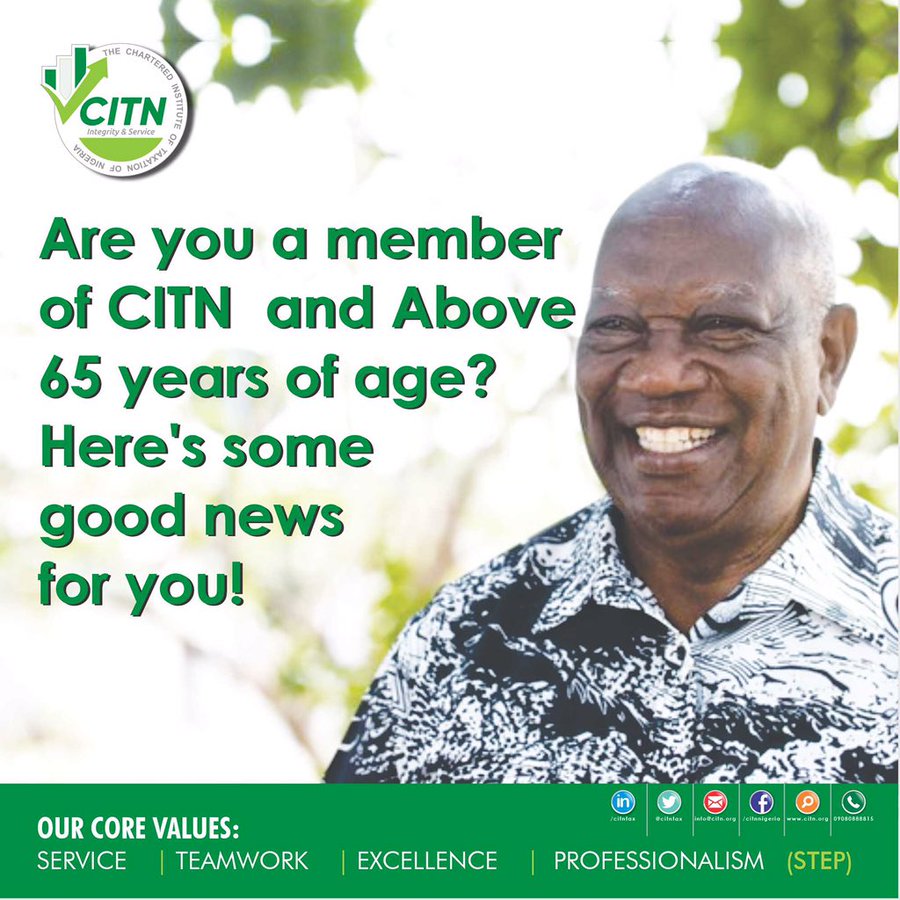 Procedure for Application
Send an email to info@citn.org notifying the Institute with the subject matter: "Subscription waiver Claim"
Attach evidence of payment of subscription up till the age of 65 years, and a scanned copy of a Valid ID card
Check: CITN Annual National Tax Quiz Competition for 2021