The Accounting Technician Scheme West Africa ATSWA examination for November 2020 rescheduled to hold on 17th and 18th of November, 2020 according to the information from the institute twitter handler.
Registration for ATSWA examination still open till the 12th of November, 2020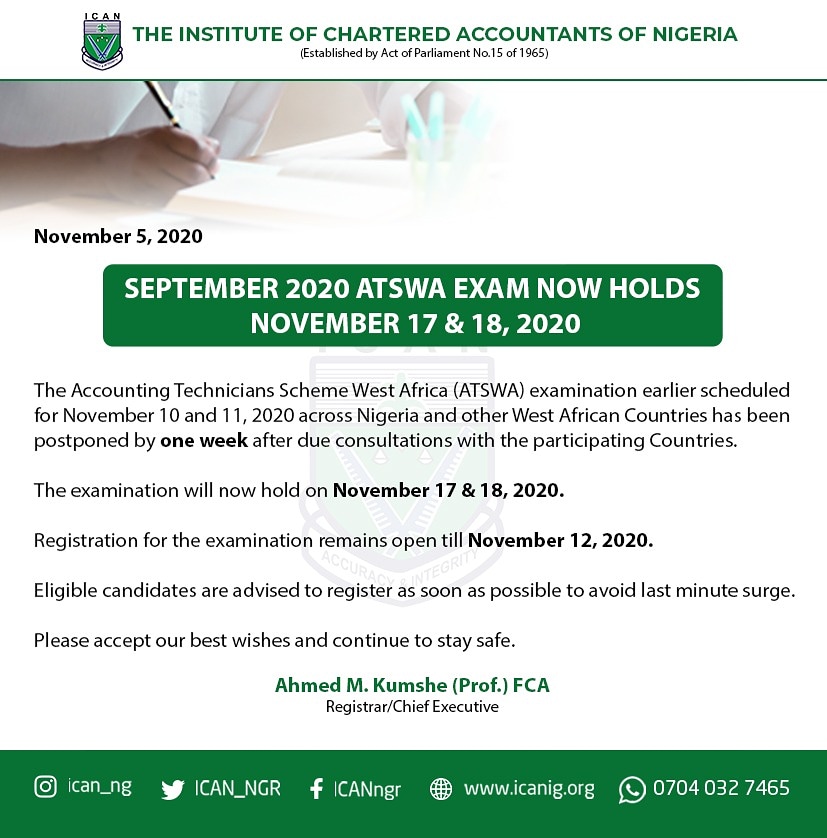 ATSWA Examination for November 2020 Rescheduled
It an opportunity for the ATSWA candidates to wrap up preparation for the examination, free ATSWA Study Pack can be downloaded for free HERE. FREE ATSWA STUDY PACKS.
Also Check: ATSWA Registration for November 2020