The Chartered Institute of Taxation of Nigeria CITN has published How Lawyers can become CITN Membership in 2022 through CITN Tax Academy.
The Tax Academy has commenced admission of eligible lawyers for fast-track conversion training and become tax professional and CITN member.
How Lawyers can become CITN Membership Requirements
NYSC Certificate/ Exemption Certificate
Certified LL.B and B.L Certificate
Three (3) years post-call to bar cognate experience in taxation
Reference letter from employer confirming relevance experience in taxation.
Passport and Signature
How to Apply for Lawyers CITN Membership
Go to this link and click Apply Now Button
Fill the form and submit
If you are successful with your application, you will receive up to date information alongside your offer letter.
Lawyers CITN Membership Fee
for more details, check flyer below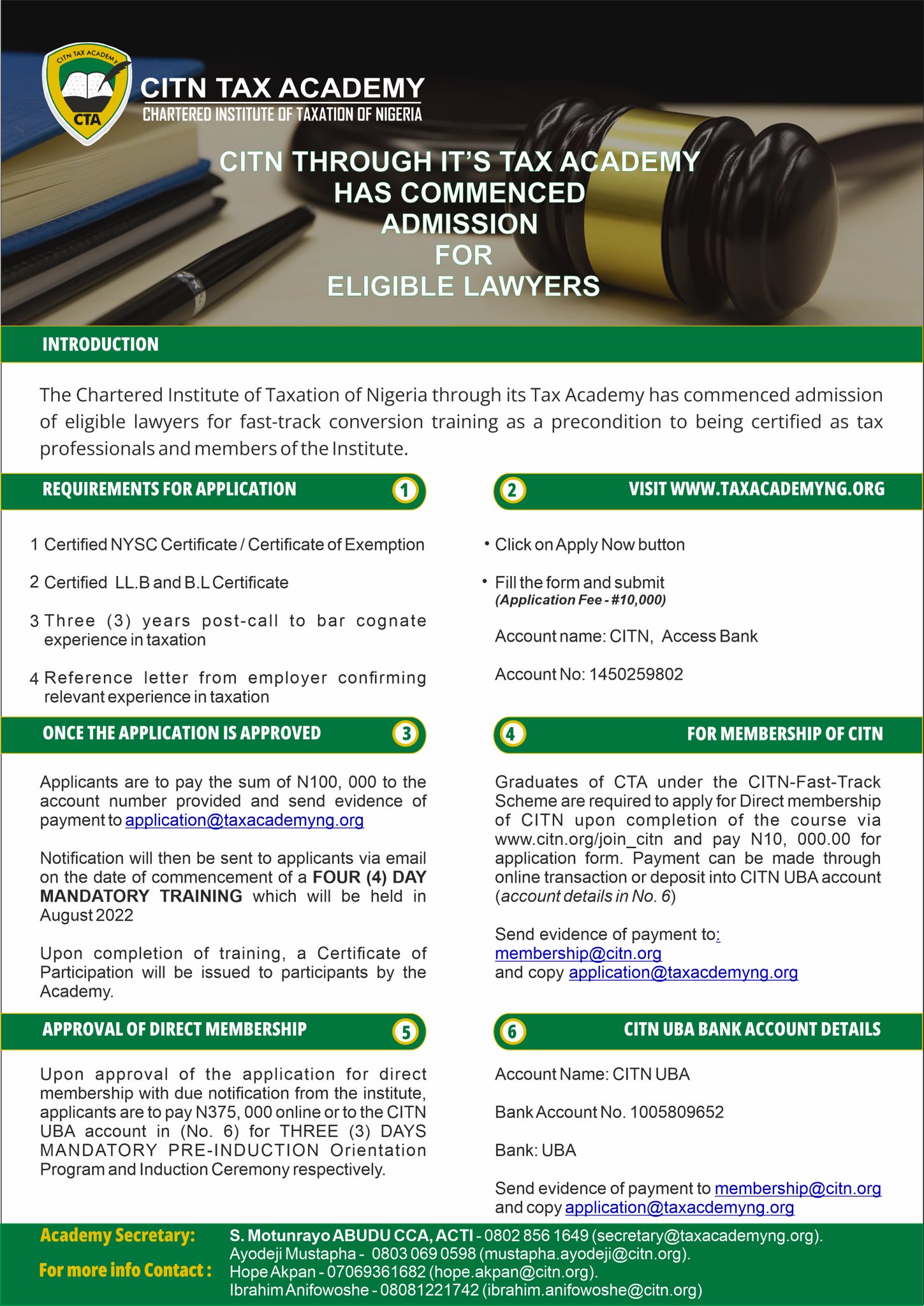 READ: CITN Tax Quiz for Akwa-Ibom State Schools 2022